C-Beam® Tension XL Linear Actuator Bundle
Strength, accuracy, and power coupled with its long length makes this actuator the perfect choice for your large projects and machines!
OpenBuilds' newly designed lead screw tension system virtually eliminates "screw whip" that can occur when using 8mm LEAD screws with extrusions over 1000mm long. This powerful and extremely accurate actuator has the capability to get your projects moving on a larger scale than ever before. These linear actuators can be used as the basis for large CNC projects, camera time-lapse/motion sliders, positioning systems, and more when combined with your own electronic control system. This system has a wide stance, rigid gantry cart and high resolution screw driven power.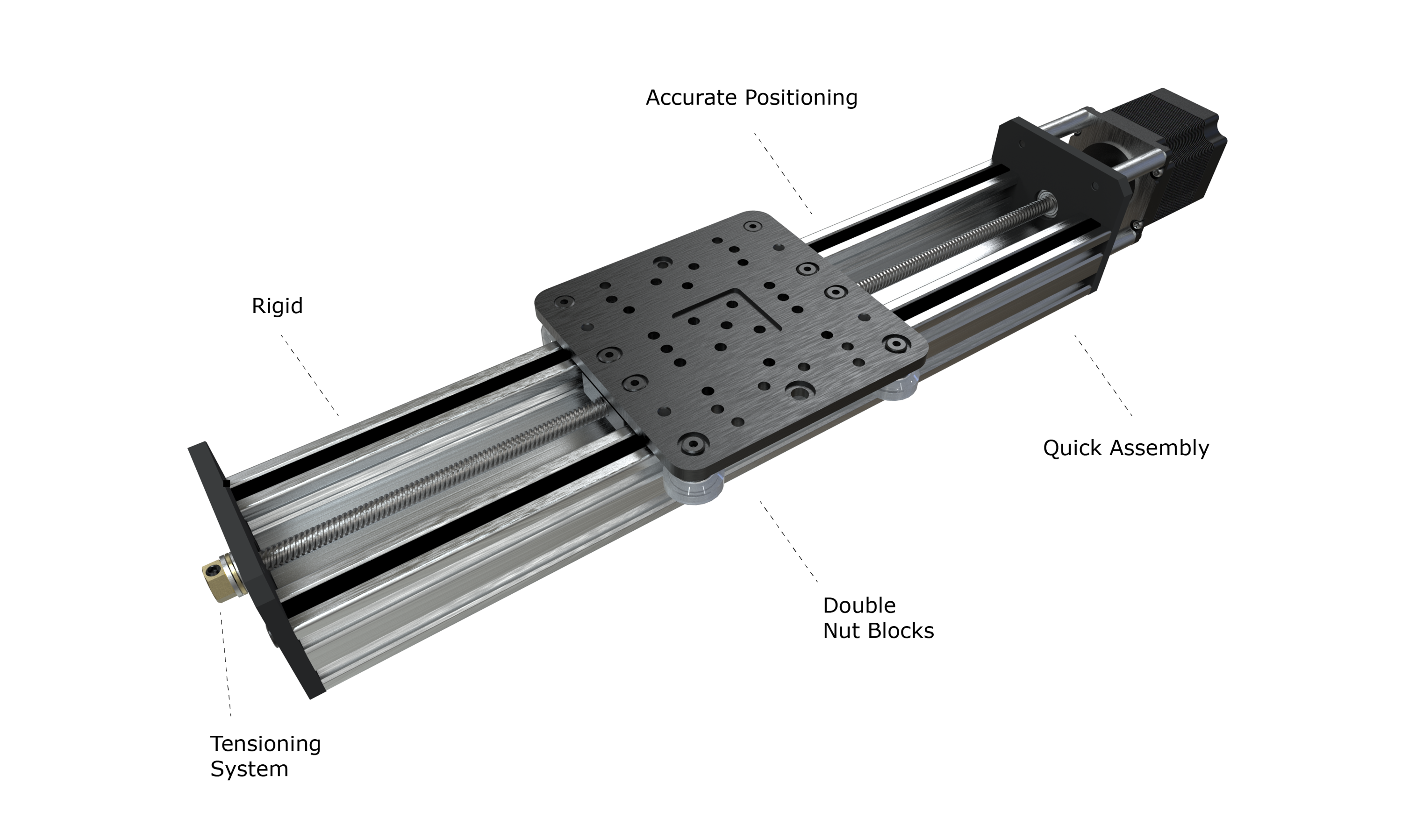 Product Features:
Includes:
Options Details:
Specifications:
Drive system:                      Lead Screw
Travel distance:                   53.75" (1365mm)
Accuracy:                             0.001" ~0.003" (0.05mm ~0.10mm)
Accuracy Positioning:        0.026mm
Max Force:                          26lb (115N)
Max Speed:                         5000 mm/min
Build video:




---
We Also Recommend